Whether your side won or lost, the 2016 Presidential Election took it's toll on all of us.  For me it was a clear reminder that if I don't seek out the good, then negative energy can have a magnetic pull on my thinking.
I want to introduce a new weekly segment called Thoughts, Tips, & Inspirations. In my efforts to seek out the good, I want to share the best of what I find.  I came across this video which was produced by Thai Life Insurance.
Workers' compensation is hard work, it's a little reminder that what we do makes a difference.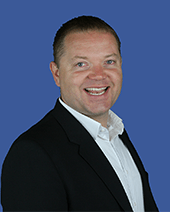 Author Michael Stack, Principal, COMPClub, Amaxx LLC.  . He is an expert in workers compensation cost containment systems and helps employers reduce their work comp costs by 20% to 50%.
Contact: mstack@reduceyourworkerscomp.com.
Workers' Comp Roundup Blog: http://blog.reduceyourworkerscomp.com/
Live Stream WC Training: http://workerscompclub.com/livestreamtraining