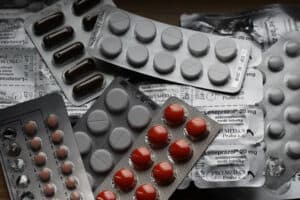 NEED:
Controlling prescription drug cost is vital to managing workers' compensation costs. While pharmacy only accounts for 19% of workers' comp spend, minor changes within the benefit can have an exponential impact on costs. For instance, in 2013, compounded medications accounted for just 2.7% of utilization in workers' comp, but per-user-per year cost increased 126%.
Workers' Compensation payers face several challenges when it comes to effectively managing pharmacy spending, including but not limited to:
Increases in  cost per prescription
Injured worker safety and the potential for prescription drug abuse
Cost impact of physician-dispensed medication
Lack of consolidated pharmacy data in the event of multiple prescribers
Changing regulatory environment
PERFORMANCE:
A Pharmacy Benefit Manager (PBM) can help payers manage both cost and safety by ensuring use of appropriate channels and medications. This can also help shorten the length of disability and return the employee to work and productivity.
Connecting the Dots
A PBM can coordinate with the injured worker, the doctor and the pharmacy for effective medication management. PBMs ensure that bills paid conform to state medical fee schedules and approved drug lists. PBMs are also able to negotiate lower costs, and these savings get passed onto the payers.
The PBM's network provides a large choice of pharmacies such as pharmacies in super-market grocery stores as well as chain groups. A PBM's home delivery pharmacy also offers a cost-effective and convenient choice for the injured worker.
Utilization Oversight and Patient Safety
For payers, due diligence – making sure prescriptions are for the compensable injury and not for other non-related diseases or health issues of the employee – is also critical and a service offered by PBMs. If a prescribed drug does not fit the requirements, the PBM can reject the drug at the point-of-sale and notify the claims handler that the script needs immediate attention.
The PBM's consolidated pharmacy data also ensures safety for the injured worker by monitoring for drug interaction or potential abuse or misuse.
SUMMARY:
A PBM's expertise and operational skills help ensure proper medication utilization for the injured worker, while containing costs for payers. A PBM supports the payer's goal of full recovery and early return to work by the employee.