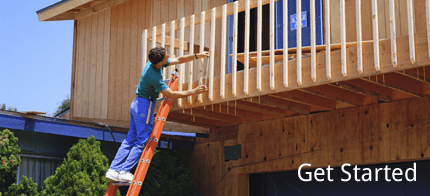 This is a general overview of workers' compensation.
State laws vary greatly and they change frequently, so make sure to check the law in your state for information specific to your state. Additional overview resource: Workers Comp FAQ.
Workers' Compensation Basics
Chances are if you're on this website, you're an employer who's looking for a way to lower your workers' compensation costs. Workers' compensation is a system of state and federal laws that provides benefits for workers who are injured on the job.
Workers' Compensation = Workers' Comp = WC*
*Formerly referred to as Workmans' Compensation.
If you have a worker who is injured on the job, worker's compensation kicks in to provide benefits.
Rule #1: The injury must occur in the "course and scope of employment." Not all employees are covered but most are.
| | |
| --- | --- |
| | Ask your claims adjuster, if you are unsure if an employee is covered or if the injury occurred out of and in the course of employment. |
What Costs are Covered
If an employee is injured on the job, they are entitled to payment of:
Medical bills
Hospital bills
Lost wages (called "indemnity payments")
Rehabilitation
Medications
Mileage to/from medical providers
Permanency, scarring, scarring or residual loss of earning capacity
| | |
| --- | --- |
| | If an employee is working two jobs, he/she may be entitled to payment of lost wages from BOTH jobs because the AWW (average weekly wage) consists of two sources of income. |
REMEMBER: Specific benefits vary by state so check the state you're doing business in for the specifics.
Next Topic: Are All Injuries Compensable?[include file=menu-101.htm]