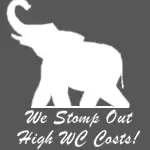 After your workers' compensation policy is purchased you can rest assured that your financial obligations for a work-related injury claim will be met and associated expenses paid, however, there's still work to be done.
1. Read Your Policy
This is a contract and you should understand your obligations and the provisions. Talk with your agent to be sure there are no errors. Check the basic information including your company name/s and addresses. Pay particular attention to the classification codes (class codes) shown on the policy. The underwriter generally assigns the codes and occasionally mistakes are made. The class codes should accurately reflect the work done at your company whether you're making widgets or erecting steel beams on a high-rise building. The class code has a direct relationship to your premium. You don't want to be charged for very dangerous work if that's not what's being performed. If you don't understand the class codes on your policy, call your agent for clarification.
2. Confirm "Coverage B" is Attached to the Policy
Confirm that Part Two, formerly known as "Coverage B,", employer's liability is attached to the policy. This coverage provides insurance and defense costs for work-related liability suits or claims that are not covered under the main part of the policy, statutory workers' compensation benefits.
3. Inform Agent of Operations or Locations in Other States
If you have operations or locations in other states, be sure to let your agent know so that all locations are properly rated and included on your policy. Failure to disclose a location in another state could lead to a declination of coverage if an employee of that location suffers a work-related injury or illness.
4. Comply with Reporting Responsibilities and Guidelines
Claim and lawsuit reporting responsibilities and guidelines are named in the policy so be sure you have procedures in place to comply with that section of the policy as well. Failure to comply in this area could also lead to a coverage declination.
5. Review Annual Premium Audit
Review your annual premium audit with your agent. If your business was significantly down from what was estimated and your payroll was also down, the insurance company may owe you a return premium because you have essentially overpaid. On the other hand, if business was good and your payroll was more than estimated, additional premium could be due to your insurance company.
Your worker's compensation policy is a contract that you should read — not only to understand your obligations — but to be sure there are no mistakes that will cost you extra money.
Looking for Help?
For immediate assistance or more information, please Contact Us.